Marriage Failing? Pop a Pill
You may soon be able to get a prescription for love.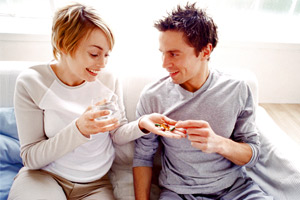 Love might soon be available at your local pharmacy. Researchers at the University of Oxford have written a paper proposing a real life love potion—a pill that would recreate the feeling of being in love.  So if your relationship is on the rocks, and counseling just isn't working, maybe meds could save your marriage.
In Neuroenhancement of Love and Marriage: The Chemicals Between Us researchers assert: